Veranstaltungen #3: Makers of Tomorrow
Kostenloser Online-Kurs für Gründungsinteressierte!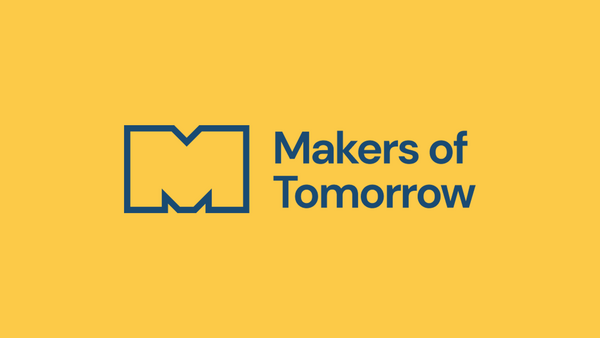 Wir freuen uns sehr, als Partnerhochschule bei der Initiative "Makers of Tomorrow" mit dabei zu sein. Das Projekt steht unter der Schirmherrschaft von Bundeskanzler Olaf Scholz und soll Mut zum Gründen und Lust auf Unternehmertum machen. Der Online-Kurs ist ab sofort kostenlos für euch verfügbar.
Der Kurs besteht aus zehn Modulen mit zehn Gründungsgeschichten prominenter Gründer:innen in Deutschland und dem Silicon Valley. Neben exklusiven Einblicken in die Höhen und Tiefen des Gründer:innen-Lebens, gibt es in den Modulen auch kurze Aufgaben, mit denen ihr euer Wissen testen könnt. Der Kurs ist offen für alle Studienfächer, alle Abschlüsse und alle Fachsemester – es ist explizit kein Vorwissen erforderlich.
Wer alle zehn Module inkl. der Aufgaben abgeschlossen hat, bekommt ein Zertifikat sowie exklusiven Zugang zu einer Online Community von MoT Alumni, in der es Zugänge zu weiteren Netzwerken und Veranstaltungen geben wird.
Solltet ihr den Kurs gerne besuchen wollen, könnt ihr euch einfach unter https://makers-of-tomorrow.de/online-kurs/ ein Konto anlegen anmelden. Den Zugangsschlüssel findet ihr in unserem Post auf Stud.IP, oder ihr schreibt uns eine Mail.
Bei Fragen steht euch das Team des Gründungsservice der TUC, unter gruendungsservicetu-clausthalde zu Verfügung. Wir freuen uns sehr, euch in diesem Semester dieses zusätzliche Angebot machen zu können und hoffen, bald weitere Gründungen an der TU Clausthal unterstützen zu können.
Euer Team des Gründungsservice der TU Clausthal
Download Infoflyer "Makers of Tomorrow SoSe2022"
Veröffentlicht am 11.05.2022
von: Diana Madeheim