Events #3: Makers of Tomorrow
Free online course for people interested in starting a business!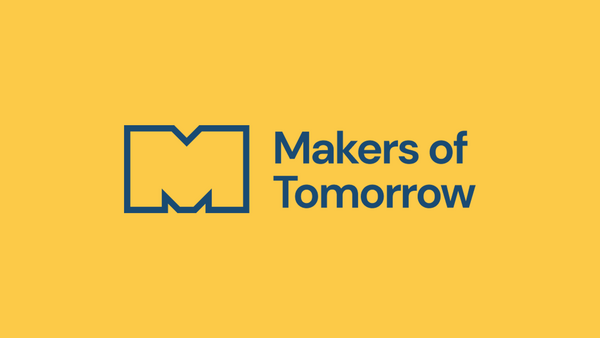 We are very pleased to be a partner university in the "Makers of Tomorrow" initiative. The project is under the patronage of German Chancellor Olaf Scholz and aims to encourage people to start their own businesses and to encourage them to become entrepreneurs. The online course is now available to you free of charge.
The course consists of ten modules with ten stories of prominent founders in Germany and Silicon Valley. In addition to exclusive insights into the ups and downs of a founder's life, the modules also include short tasks that you can use to test your knowledge. The course is open to all fields of study, all degrees and all semesters - no prior knowledge is explicitly required.
Those who complete all ten modules including the assignments will receive a certificate as well as exclusive access to an online community of MoT alumni, which will provide access to further networks and events.
If you would like to attend the course, you can simply create an account at https://makers-of-tomorrow.de/online-kurs/. You can find the access key in our post on Stud.IP, or you can write us an email.
If you have any questions, please do not hesitate to contact the team of the startup service of the TUC: gruendungsservicetu-clausthalde. We are very happy to be able to offer you this additional service this semester and hope to be able to support more startups at TU Clausthal soon.
Your team of the TU Clausthal start-up service
Download Infoflyer "Makers of Tomorrow SoSe2022"